Exoplanet Watch promotes a welcoming and inclusive community. Exoplanet Watch is for anyone and everyone.
There are 1,275 people on our Slack. Come join the conversation! Email exoplanetwatch@jpl.nasa.gov if you have questions about how to get involved. Beginners are always welcome!
Want to be a part of new scientific discoveries? Want to engage in the Exoplanet Watch community?
Getting involved is easier than ever! If you are new to Exoplanet Watch, we recommend you follow this New User Checklist.
Invite your friends!
NO PRIOR KNOWLEDGE NEEDED
NO TELESCOPE NEEDED!

We are developing a data checkout system so you can request obotic telescope data if you don't have a telescope (or if you live in cloudy or light polluted locations)

Stay in touch with the rest of the Exoplanet Watch community by joining our Slack Workspace

Slack, a free messaging app, is the primary way that the Exoplanet Watch team and community keeps in touch with each other to help make this project a success. All are welcome and encouraged to join! Ask questions, get answers, suggest an exoplanet for participants to observe, see beautiful astrophotography from some of our participants, and more.

Participate in the American Association of Variable Star Observers (AAVSO) Exoplanet Section Forum
---
By participating in Exoplanet Watch, you agree to abide by the American Astronomical Society's Code of Ethics and its Anti-Harassment Policies. To report an issue, please feel free to contact us via email or our anonymous form or contact JPL's Ethics Program.
---
Exoplanet Watch Community Highlight​s
Member of the Month
In every Exoplanet Watch Monthly Newsletter, we highlight a "Member of the Month". If you are interested in nominating yourself or someone else, please reach out to us on Slack or email us at exoplanetwatch@jpl.nasa.gov. To sign up for the Monthly Newsletters, please follow the instructions here.
February 2023 Member of the Month
Pat Boyce
Executive Director of Boyce-Astro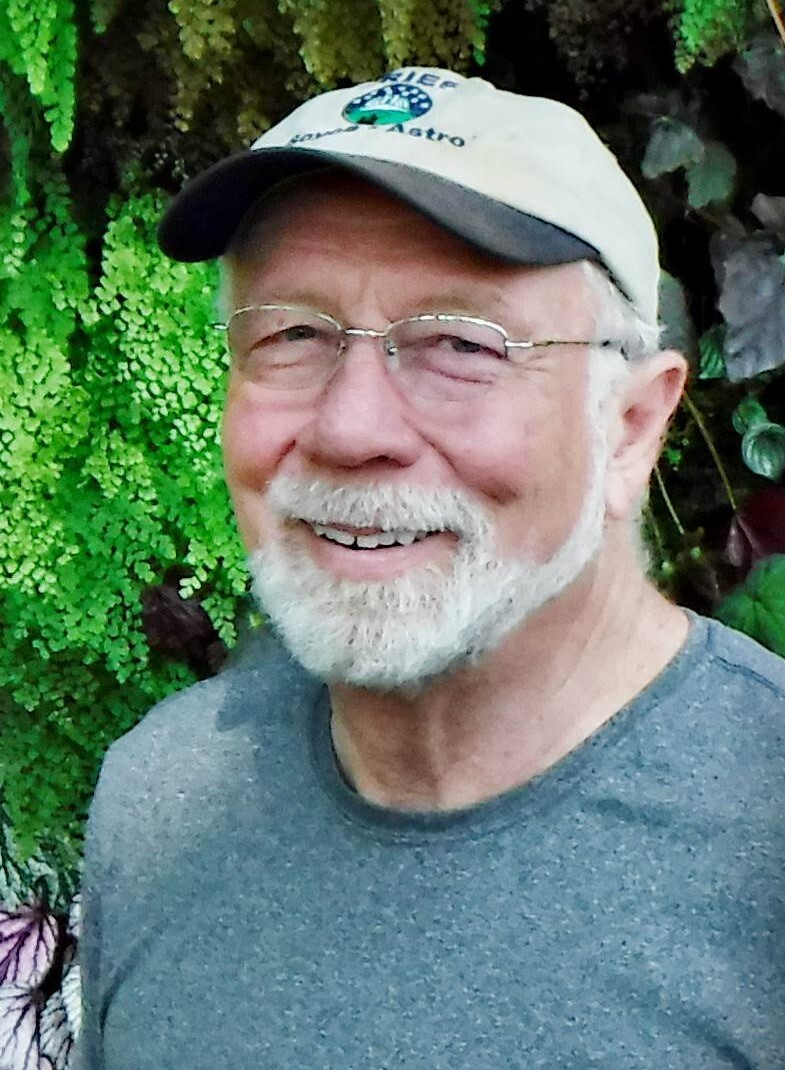 What kind of telescope do you have and/or which remote telescope(s) are you using to observe exoplanets?
As a Las Cumbres Observatory Global Sky Partner, our students and volunteer instructors use the LCO 0.4 m (15.7") telescopes. They also use our two remote robotic observatories that are equipped with Planewave CDK 17 telescopes on L500 mounts. We can use an FLI 4710 backlit CCD or a QHY 600 CMOS camera for exoplanets or other photometry.
What inspires you about studying exoplanets?
I grew up with the launch of Sputnik and the space race. The idea that we could someday actually search for other life in the universe seemed like a very distant possibility. I never thought that it would be possible in my lifetime AND that I could participate in the search thanks to programs like TESS (the Transiting Exoplanet Survey Satellite) and Exoplanet Watch.
What inspires you about citizen science?
Some of the great observations and scientific research have been done by citizen scientists.
Astronomy is in a golden age and now the capabilities needed to observe, measure, and analyze are within the reach of citizen scientists. We can be an integral part of the astronomy community, collaborate with astronomers, and make significant contributions to science.
How did you get started studying exoplanets?
About ten years ago it became feasible to participate in exoplanet research. My son and I joined the TESS SG1 at its beginning after learning about the program from Dennis Conti of the AAVSO. He invited me to the TESS launch, and I was hooked. I wanted our students to experience the same excitement and started exoplanet seminars that have evolved with the tools over the past 5 years.
What else would you like us to know about you?
My son and I started our non-profit foundation about 10 years ago to provide research astronomy opportunities to students and introduce them to scientific practice. We have had over 500 students and their teams have published ~60 scientific papers. We focus our programs on astrometry with double stars, photometry with exoplanets, and observing with robotic telescopes. We are always looking for students of any age who want to do astronomy with us.
Pat will be featured on Exoplanet Watch's Community Highlights webpage throughout February 2023
Click here to see past Members of the Month
---
Astrophoto of the Month
In every Exoplanet Watch Monthly Newsletter, we highlight an "Astrophoto of the Month" taken by one of our members. If you are interested in having one of your images highlighted, please email us at exoplanetwatch@jpl.nasa.gov or reach out to us on Slack. To sign up for the Monthly Newsletters, please follow the instructions here.
If you have any photos you would like to share with the Exoplanet Watch team, post them on our #astrophotography Slack channel. We would love to see them!
Veil Nebula by Pablo Lewin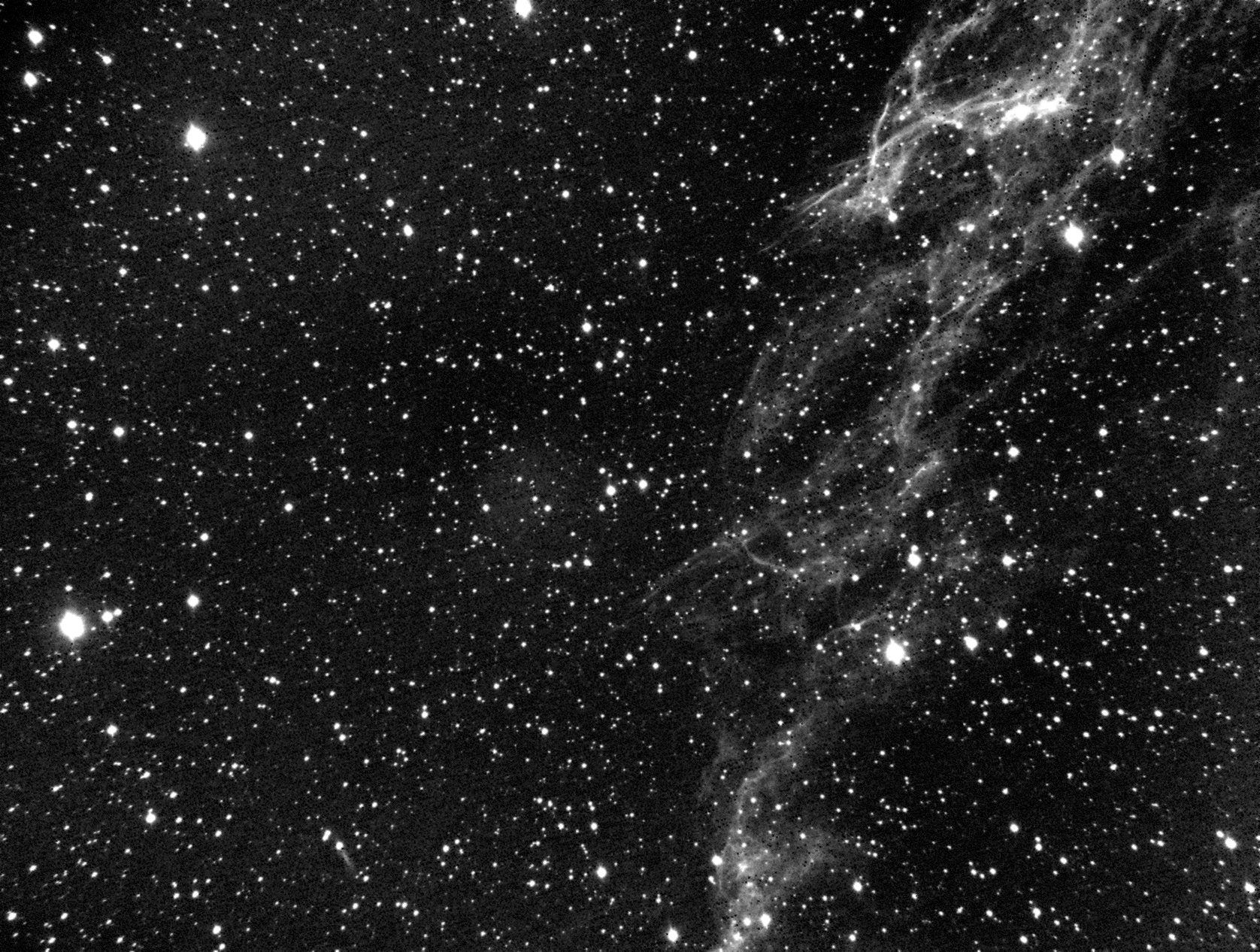 Pablo Lewin took this beautiful image of the Veil Nebula.
Post your astrophotography on our Slack channel, and it may be selected to be featured in our newsletter and on our website.
Subscribe to the Exoplanet Watch Monthly Newsletter here: