Exoplanet Watch promotes a welcoming and inclusive community. Exoplanet Watch is for anyone and everyone.
There are over 1,985 people on our Slack. Come join the conversation! Email exoplanetwatch@jpl.nasa.gov if you have questions about how to get involved. Beginners are always welcome!
Want to be a part of new scientific discoveries? Want to engage in the Exoplanet Watch community?
Getting involved is easier than ever! If you are new to Exoplanet Watch, we recommend you follow this New User Checklist.
Invite your friends!
NO PRIOR KNOWLEDGE NEEDED
NO TELESCOPE NEEDED!

We are developing a data checkout system so you can request obotic telescope data if you don't have a telescope (or if you live in cloudy or light polluted locations)

Stay in touch with the rest of the Exoplanet Watch community by joining our Slack Workspace

Slack, a free messaging app, is the primary way that the Exoplanet Watch team and community keeps in touch with each other to help make this project a success. All are welcome and encouraged to join! Ask questions, get answers, suggest an exoplanet for participants to observe, see beautiful astrophotography from some of our participants, and more.

Participate in the American Association of Variable Star Observers (AAVSO) Exoplanet Section Forum
---
By participating in Exoplanet Watch, you agree to abide by the American Astronomical Society's Code of Ethics and its Anti-Harassment Policies. To report an issue, please feel free to contact us via email or our anonymous form or contact JPL's Ethics Program.
---
Exoplanet Watch Community Highlight​s
Member of the Month
In every Exoplanet Watch Monthly Newsletter, we highlight a "Member of the Month". If you are interested in nominating yourself or someone else, please reach out to us on Slack or email us at exoplanetwatch@jpl.nasa.gov. To sign up for the Monthly Newsletters, please follow the instructions here.
September 2023 Member of the Month
Heather Hewitt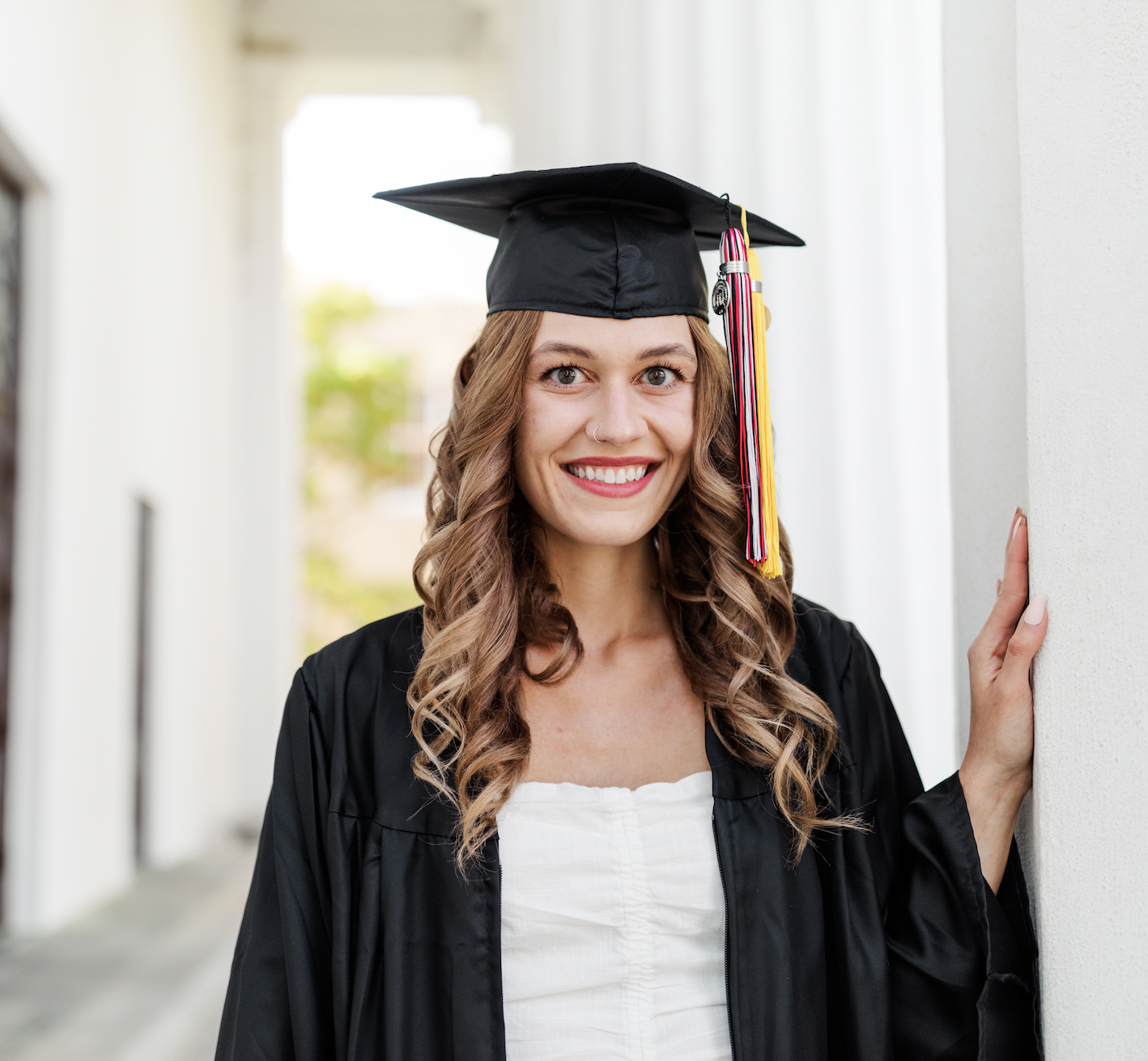 Ph.D. Candidate at Arizona State University
What kind of telescope do you use to observe exoplanets?
I mostly use data from Cecilia, part of the Center for Astrophysics | Harvard-Smithsonian's MicroObservatory robotic telescope network. I have also used data from the Immersion GRating INfrared Spectrometer (IGRINS) on Gemini-South.
What inspires you about studying exoplanets?
It is fascinating to study worlds that are so different from our own, especially Hot Jupiters. It still amazes me how much information we can learn about worlds so far away. Additionally, the topic of exoplanets is really exciting to the public; I think it's a great medium to teach the public about astronomy and get them excited about science.
What inspires you about participating in citizen science?
Citizen science is so important in all disciplines. Since I began working with Exoplanet Watch, I have been amazed by how effective citizen science is at breaking down barriers to help make scientific research accessible to more people. In addition, the work done by citizen scientists has HUGE impacts on the broader scientific community!
How did you get started studying exoplanets?
I actually got involved in exoplanet research through the astronomy education research that I do. I have worked with my advisor, Molly Simon, to develop and implement one of the first Course-based Undergraduate Research Experiences (CUREs) for online astronomy majors. In this course, students work with Exoplanet Watch to update the mid-transit time and period for a Hot Jupiter. Before starting this project, I had never done exoplanet research, but now I spend a good chunk of my time doing it! In addition to the work I do with my students and Exoplanet Watch, I have also worked with high-resolution data to characterize the atmospheres of Hot Jupiters.
What else would you like us to know about you?
I am so grateful for the time I have spent working with Exoplanet Watch and the research projects we've done with them! When I'm not doing astronomy education or exoplanet research, you can find me cuddling with my two cats or hiking somewhere is Arizona.
You can read our Members of the Month on our Community Highlights webpage.
Click here to see past Members of the Month
---
Astrophoto of the Month
In every Exoplanet Watch Monthly Newsletter, we highlight an "Astrophoto of the Month" taken by one of our members. If you are interested in having one of your images highlighted, please email us at exoplanetwatch@jpl.nasa.gov or reach out to us on Slack. To sign up for the Monthly Newsletters, please follow the instructions here.
If you have any photos you would like to share with the Exoplanet Watch team, post them on our #astrophotography Slack channel. We would love to see them!
M20, the Trifid Nebula, by Dustin Reyes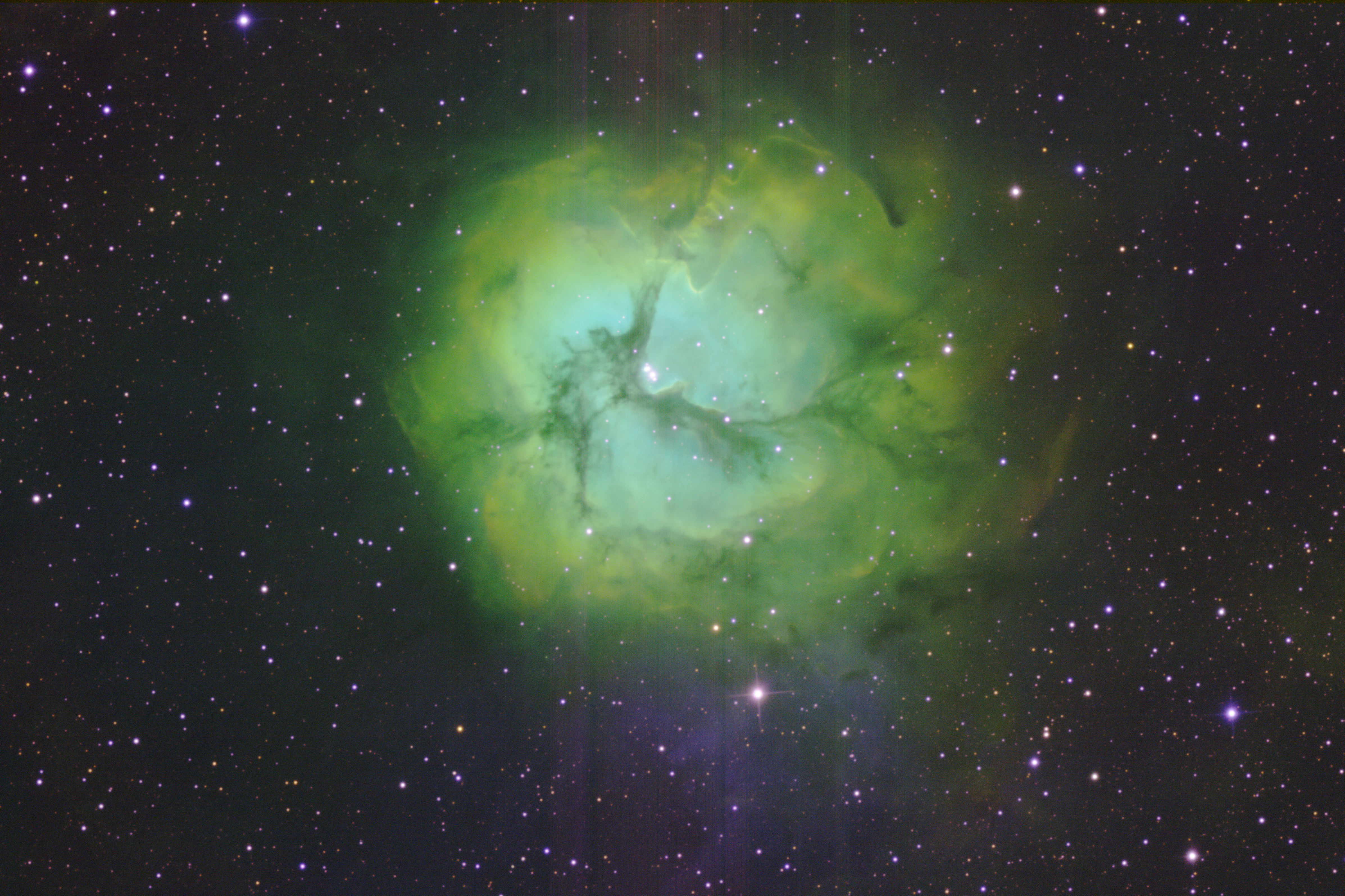 Dustin Reyes took this beautiful image of M20, the Trifid Nebula. M20 was discovered on June 5, 1764 by Charles Messier. It is 5,200 light years from Earth, in the constellation Sagittarius.
Post your astrophotography on our Slack channel, and it may be selected to be featured in our newsletter and on our website.
Subscribe to the Exoplanet Watch Monthly Newsletter here: