Exoplanet Program Public Engagement Update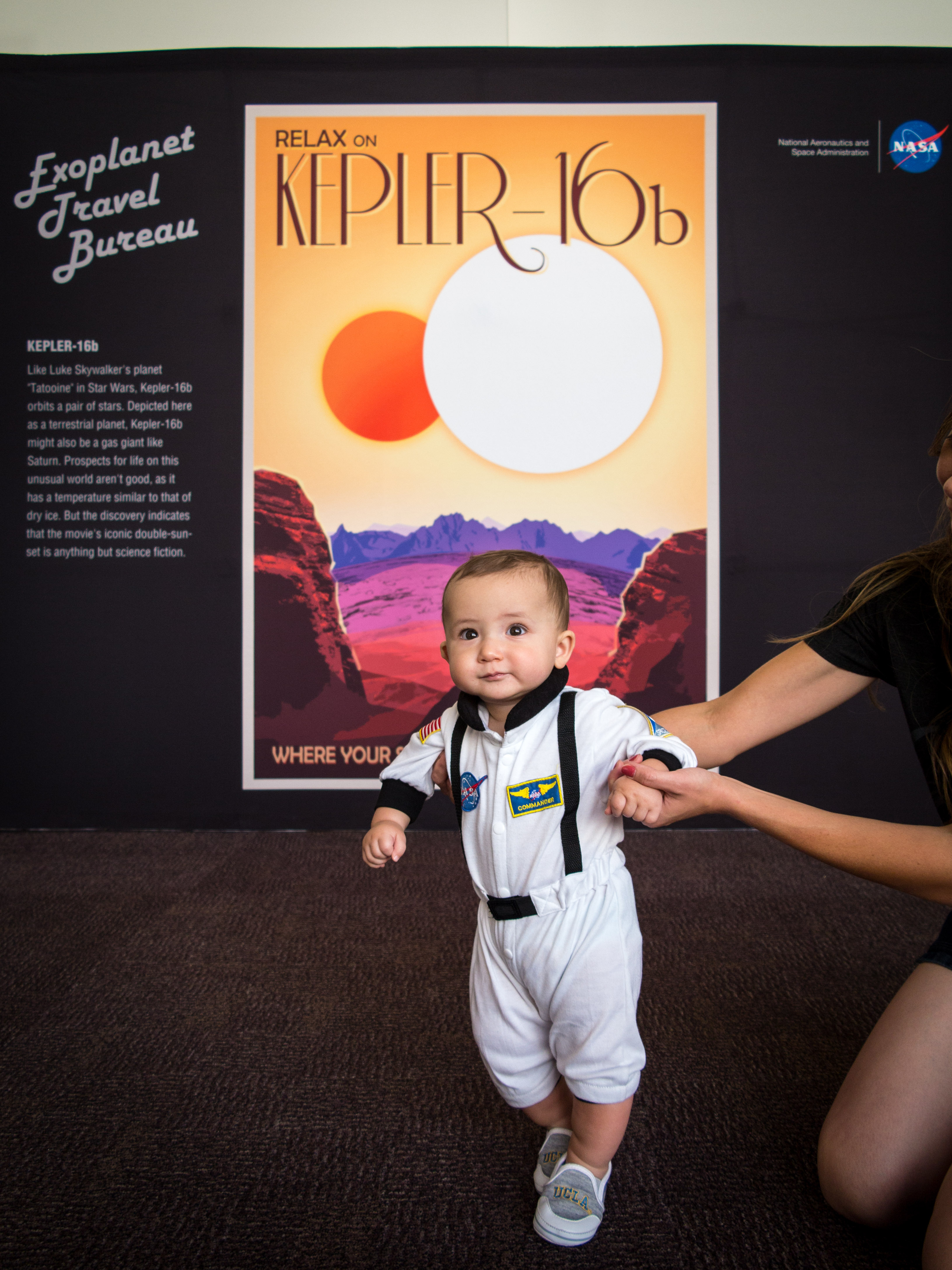 Anya Biferno and Pat Brennan, NASA Jet Propulsion Laboratory, NASA's Exoplanet Exploration Program
The Exoplanet Exploration Program's Public Engagement team launched a new thematic website combining the PlanetQuest public engagement website with the Exoplanet Program site for professionals. The new site is https://exoplanets.nasa.gov/. Among many new features of the site is the Strange New Worlds gallery (https://exoplanets.nasa.gov/alien-worlds/strange-new-worlds/) which combines many of the features of Eyes on Exoplanets into a browser based format—while still leveraging the power of the NASA Exoplanet Archive.
At September's Star Trek: Mission New York convention, the Exoplanet Program led an exoplanet-themed area within the NASA Headquarters booth, coordinating representation from the Program Office (JPL), Kepler/K2 (Ames) and TESS (Goddard) missions. The booth presence was combined with social media activities including a Facebook Live event, a Snapchat story, and a special NASA Tumblr post.
And "Baby Kepler"—along with his parents—paid a visit to JPL on Jan. 17 and were given a tour by Exoplanet Exploration Program Manager Gary Blackwood.The Cloutiers said they named their son after both the Kepler Space Telescope and the 17th century astronomer, Johannes Kepler, because they love exoplanets; Blackwood ran into them during Astronomy Week in Pasadena in October and invited them to JPL. Jerin, Christine and Kepler Cloutier, of Glendale, stopped by the JPL museum and the control room, and little Kepler, who was just shy of his first birthday, received a stuffed Mars toy called a "Celestial Buddy" from his friends at the exoplanet office. Steve Howell, former project scientist for NASA's Kepler Space Telescope, NASA Ames Research Center, joined Blackwood with Kepler and his celestial buddies.