News
| December 17, 2019
Public Helps Name More Than 100 Exoplanets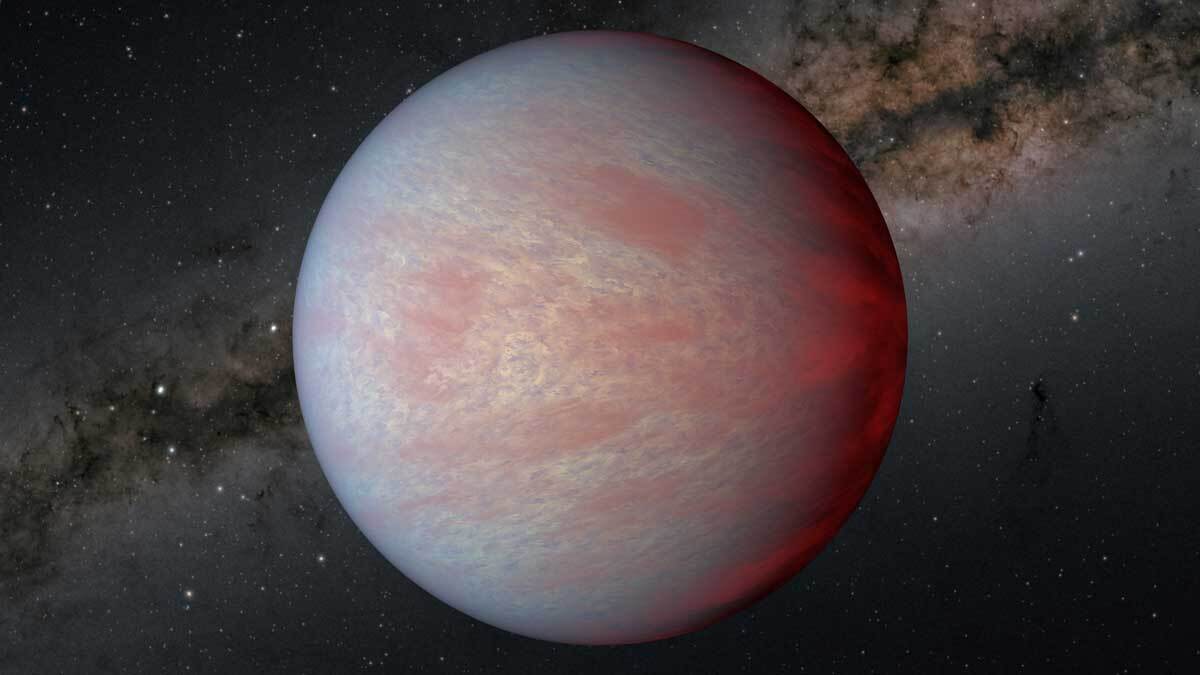 More than 100 exoplanets and host stars got new names from the International Astronomical Union in December 2019, including a gas giant now named for a river in Alaska that has long supported indigenous and native populations.
Members of the public, more than 780,000 people in all, proposed and selected the names as part of the IAU's NameExoWorlds project, only the second time that the public helped pick proper names for exoplanets, a process governed by the IAU. To celebrate the IAU's 100th anniversary, every country was given the chance to name one planetary system, comprising an exoplanet and its host star. Each nation's designated star for naming is visible from that country, and is sufficiently bright to be observed through a small telescope.
In recognition of the UN 2019 International Year of Indigenous Languages, speakers of indigenous languages were encouraged to propose names from those languages, and a few dozen of the selected names are of indigenous etymology. In Argentina, the winning proposal was submitted by a teacher and community leader in the indigenous Moqoit community. The new names for the planet HD 48265 b (Naqaya) and star HD 48265 (Nosaxa) mean brother-family-relative (referring to all human beings as brothers) and spring (literally, new year), respectively, in the Moqoit language.
The planet named by those in the United States is Mulchatna, its host star will be called Nushagak. Nushagak is a river near Dillingham, Alaska, known for its wild salmon that sustain local indigenous communities. The Mulchatna name comes from a tributary of the Nushagak River. The star and planet, known as HD 17156, are in the Cassiopeia constellation, 255 light-years away. The gas giant planet was discovered in 2007. It's 3.5 times as massive as Jupiter and orbits its star in only 21 days.
Other examples of the new IAU names for exoplanets and their stars include:
"Astronomical observations over the past generation have now discovered over 4,000 planets orbiting other stars — called exoplanets. The number of discoveries continues to double about every 2½ years, revealing remarkable new planet populations and putting our own Earth and solar system in perspective. Statistically, most of the stars in the sky are likely to be orbited by their own planets — they are everywhere," said Eric Mamajek, deputy program scientist of NASA's Exoplanet Exploration Program and co-chair of the NameExoWorlds Steering Committee. "While astronomers catalog their new discoveries using telephone-number-like designations, there has been growing interest amongst astronomers and the public alike in also assigning proper names, as is done for solar system bodies."
Typically, exoplanet names can look long and complicated at first, especially in comparison to names like Venus and Mars. But they have a logic behind them that is important to scientists cataloging thousands of planets.
Astronomers differentiate between the alphanumeric "designations" and alphabetical "proper names." All stars and exoplanets have designations, but very few have proper names. In recent years, the IAU, the international authority for the naming of celestial objects, has started the process of adopting proper names for exoplanets. The first batch of named exoplanets came from a contest open to the public, and included about 15 stars and 20 exoplanets. From the contest, the first giant exoplanet discovered in 1995 (51 Peg b) was named "Dimidium" and its host star (51 Peg) "Helvetios."